vegan carrot whoopie pies
This post is part of an ingredient-based collaboration project amongst many super talented food bloggers and bakers, so I was honored to participate! Special shout out to Square Meal Round Table and What's Annie Eating for inviting me to contribute. We're all presenting recipes with a common ingredient, ranging from sweet to savory. Be sure to check out the other recipes at the bottom of this post or check out #24carrotgoals on Instagram. And behold, the secret ingredient for this round is...(actually it's not a secret at all, but I love the over-the-top drama of this reveal. You gotta watch the video below)...
ALLEZ CUISINE!
This recipe happens to be vegan. I'm not vegan, but use a lot of vegan recipes in my baking to help accommodate my daughter's egg allergy. You'd never know it's lacking egg or that the "cream cheese" in the filling is a vegan substitute. For serious. And this isn't the most glamorous looking dessert, but she is mighty tasty.
I love whoopie pies, but the name is so damn confusing. It's a cake, but we call it a pie. So henceforth in this post, the outside of the whoopie pie will be referred to as "cakey pie things". You're welcome.
Carrot whoopie pies + ginger cream cheese filling (vegan style)
Adapted from a Sticky Fingers' recipe
Makes about 12 filled whoopie pies
Ingredients

Cakey pie things
2 cups grated carrots

1/2 cup (100g/3.5oz) granulated sugar

1/2 cup (114g/4oz) packed brown sugar

1 teaspoon vanilla extract

3/4 cup almond milk

2/3 cup vegetable oil

2.5 cups (290g/12oz) all-purpose flour

2 teaspoons baking powder

1 teaspoon baking soda

1 teaspoon ground cinnamon

1 teaspoon ground ginger

1/2 teaspoon allspice

1/2 teaspoon salt

1/2 cup walnuts, chopped

1/2 cup raisins
Filling
1/2 cup (112g/4oz) Earth Balance buttery spread

6 oz vegan cream cheese (like Tofutti Better than Cream Cheese)

2 1/4 cups (284g/10oz) powdered sugar

1 teaspoon ground ginger

1.5 teaspoons vanilla extract

1 teaspoon lemon juice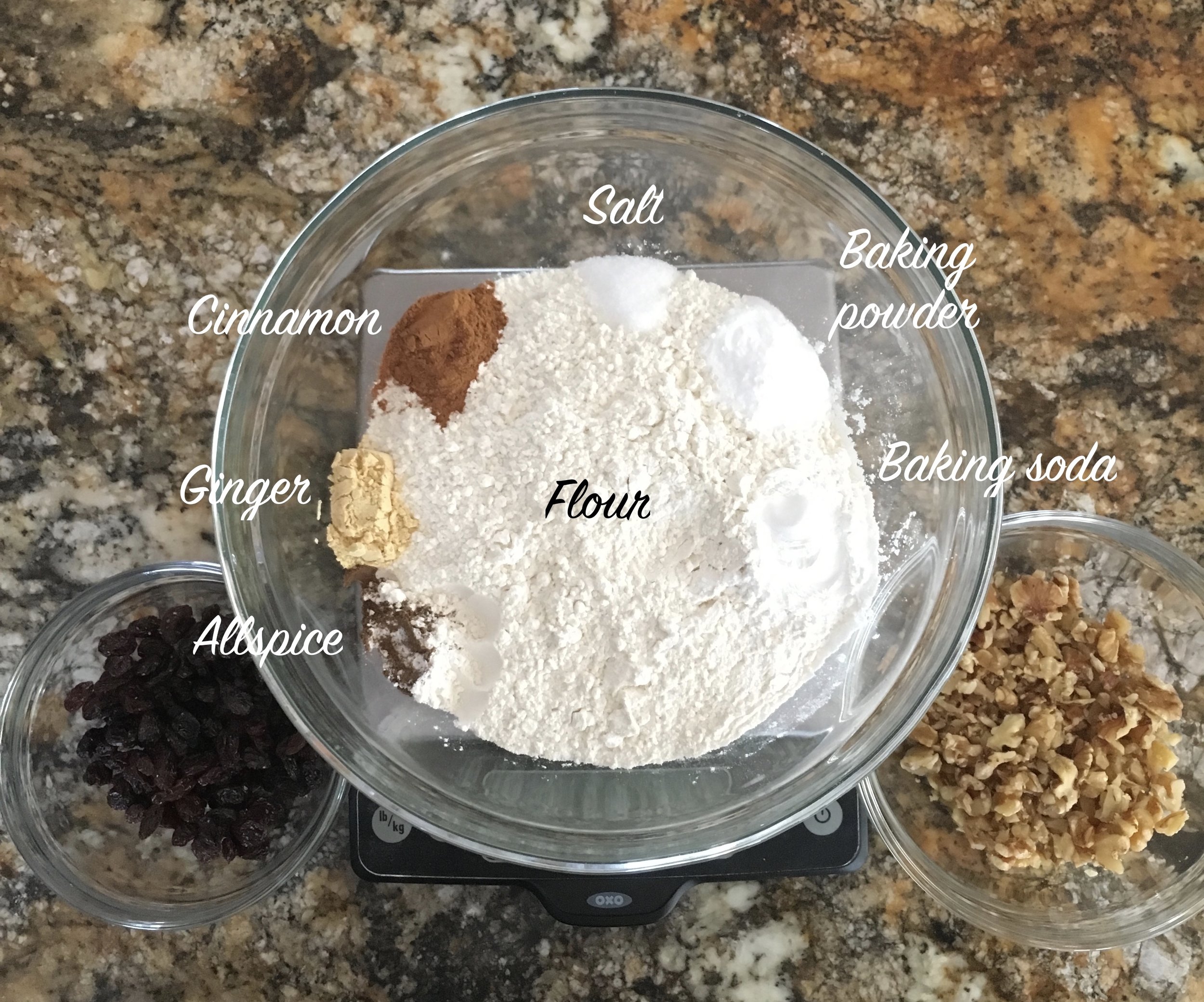 Method
1. Make the cakey pie things
Preheat the oven to 375°F. In a large bowl, mix together the carrots, sugars, and vanilla until combined. Whisk the milk and oil together and add to the carrot mixture. In a medium bowl, whisk together the flour, baking powder, baking soda, salt, cinnamon, ginger, and allspice. Add the walnuts and raisins to the flour mixture, give a good stir, then add it all to carrot mixture. Stir until well combined.
2. Scoop and bake 'em
Line a couple of baking sheets with parchment paper or silicone liners. Use a medium-sized scoop (about 2 Tablespoons worth) and scoop the batter onto your prepared pans. Leave at least an inch between scoops. Bake for about 12-14 minutes. Then cool the cakey pies on wire racks after removing from the oven.

2. Whip up the filling
In a large bowl, beat the Earth Balance until smooth. Add the vegan cream cheese and beat until smooth. Add the remaining ingredients and beat until smooth. I used a hand mixer for this purpose, but feel free to use a stand mixer. You can refrigerate for up to a few days, allow to warm to close to room temperature before using.

3. Assemble
Schmear on a few tablespoons of the filling between two cakey pie things. You can even get a little fancy and pipe the filling so they feel like pretty princesses. Or not and skip to Step 4.

4. EAT